A must have seirra classic!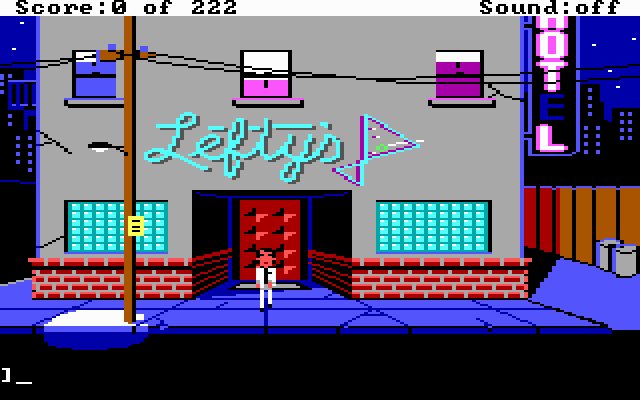 Lesuire Suit Larry
This is a golden oldie! The first in Sierra's Larry series, and a wonderful game, even now. This ones hard to find on the internet, so I thought I'd put it up. Its funny, its original, and its a classic - a must have for anyones game collection. Download the zip, then run the extractor exe in the folder you want your game files to go to. Enjoy! Oh, by the way, I've completed this one, so if you need any help just e-mail me.
Download Lesuire Suit Larry Now!
Back to the Homepage